If you go paddling in San Jose you might encounter Mike and his just-completed, bright-finished Read more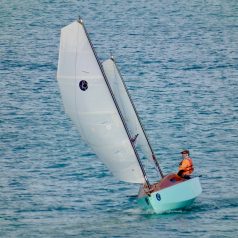 Having started the build of RoG in December, and having pushed through the build, I had little time to test the boat prior to Read more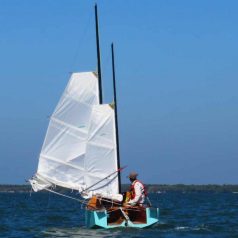 The office will be closed from this friday March 3rd until Monday March 11th Read more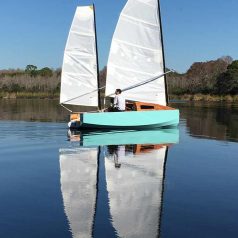 So much has happened in the last few months that we barely have the time to Read more
We've just completed the Fort Myers Boat Show 2016.  Four great Read more
Come and see us at the Fort Myers Boat show, Nov 17-20th, booth A14.  We'll have a couple kayaks & the Ozona Prams for you to see as well as hands-on demonstration of stitch and glue.
We'll also be Read more
We are now back from vacation and the shop is open for business.  We have a ton of projects for this fall, including a few big boat shows, boat building classes and boat building workshops, and of course a few new designs.
Short term changes that you can see on the site Read more
Ok, so I don't know what's the final name for that craft will be.  I have not finished designing it actually.  She is basically a 14ft by 30in kayak, but the lines are a bit different than what your typical wood craft look like.  She's got Read more
Our preliminary work on the commercial design is done after more than 2 months.  The client is now presenting to builders using the package we prepared.  He's quite pleased with the work done, which involved building and towing two models that were towed for performance analysis, and that if it was not for the non-disclosure agreement, we'd have all over the site.  Great footage; And the client promised to let us use it once the real boat is floating in her slip.
The good news is that it means we finally have some time to allocate to the shop and the office, which are both in need of some attention.  First order of business: Read more